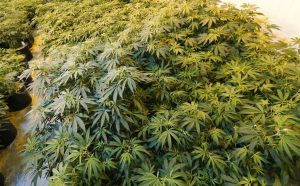 Now that New Jersey has legalized marijuana use and possession for adults 21 years and older, South Jersey municipalities have begun adopting their own rules to address use and sale.
And while, many towns are opting to ban it, some are now opening the door to the industry based on the promise of job creation and tax benefits.
Under the N.J. Cannabis Regulatory, Enforcement Assistance, and Marketplace Modernization Act towns have until Aug. 21 – 180 days from the adoption of the state law – to create any local enforcement structure. Towns that do not act by then will be governed by the state's law.
Here's how communities are responding in South Jersey:
ABSECON
The city introduced and passed on first reading June 17 establishing permitted zones for certain cannabis-related businesses.
City Council on June 17 published a map on its website showing the proposed areas where specific types of licensed cannabis establishments would be permitted to operate. An ordinance has  been introduced to change zoning to create the cannabis zones.
A public hearing and vote for adoption of the ordinance will take place 5:30 p.m. July 15 at  the Municipal Complex, 500 Mill Rd.
ATLANTIC CITY
ATLANTIC CITY — City Council voted on July 21 to restrict recreational marijuana sales from the Boardwalk.
Council's vote came despite protests from a union representative and employees from The Botanist, a medical marijuana dispensary at 1301 Boardwalk. "The rational behind this ordinance is that we are trying to bring the family atmosphere to the boardwalk," Council Vice President Kaleem Shabazz said Thursday.
AVALON
Borough Council voted on June 23 on an ordinance banning any cannabis-related businesses from operating in the borough.
BARNEGAT
Township Committee will hold a public hearing and vote May 4 on an ordinance that would prohibit the operation of any cannabis businesses in the community.
BARNEGAT LIGHT
Officials here will vote May 12 on an ordinance banning any type of cannabis business in the municipality.
BASS RIVER TOWNSHIP
The Burlington County township adopted an ordinance on July 12 allowing the operation of "certain classes of cannabis businesses."
BRIDGETON
City Council has taken no recent action. Voters, in a 2018 non-binding referendum, narrowly opposed its legalization.
BRIGANTINE
City Council voted May 5 to prohibit the operation of any class of cannabis businesses within its geographical boundaries.
BUENA
The Borough Council in a March 8 agenda noted, "Marijuana legislation will need future discussion."
CAPE MAY CITY
City Council adopted an ordinance April 6 banning smoking of marijuana in public places.
CORBIN CITY
The Common Council held a special meeting May 5 to discuss regulations of cannabis businesses within Corbin City limits.
Then on June 3, the city held a special town hall meeting to discuss regulations of cannabis businesses. The meeting was to be held at at the Corbin City Railroad Park, with residents being advised to bring their own chair.
DENNIS TOWNSHIP
Township Committee will consider adopting two ordinances on May 25 regulating the consumption and sale of cannabis in the township.
One ordinance will ban marijuana smoking in public places. The intent is to "protect residents of and visitors to the Township of Dennis from the nuisance and health hazards of non-consensual exposure to secondhand marijuana smoke and limit marijuana-related litter and pollution."
A second ordinance, also up for vote May 25 will prohibit any cannabis businesses from opening in the township.
Public hearings will proceed both votes.
*Article courtesy of Press of Atlantic City
For more information about the Atlantic City market or about any other Atlantic City commercial properties for sale or lease, please contact WCRE at 856-857-6300.
Wolf Commercial Real Estate, a full-service CORFAC International brokerage, and advisory firm, is a premier Atlantic City commercial real estate broker that provides a full range of Atlantic City commercial real estate listings and services, property management services, and marketing commercial offices, medical properties, industrial properties, land properties, retail buildings and other Atlantic City commercial properties for buyers, tenants, investors, and sellers.
Please visit our websites for a full listing of Atlantic City market properties for lease or sale through our Atlantic City commercial real estate brokerage firm.